Christmas is almost upon us and the year is almost over. Everyone is beginning to get that festive feeling, as the excitement of the big day draws closer and closer. But before everyone checks out, I would like to take this opportunity to share the celebrations we have had this last week. Three of our programmes came to an end this week. Though this can leave a feeling of sadness as we have to once again say goodbye to the young people we have worked closely with over the last few months it also brings great joy to see how our young participants have grown. What better way to start the festive season than having not just one award ceremony, but three!
New Horizons and New Beginnings!
The smallest of the three groups, the New Horizons students completed their programme, earning their employability award. Our C.E.O Ann McCracken proudly awarded the group their certificates. They even earned themselves a bonus for all the effort and work they have put in over the course of the programme. We wish them all the very best in their future endeavours.
Choosing Success Raced to the Finish Line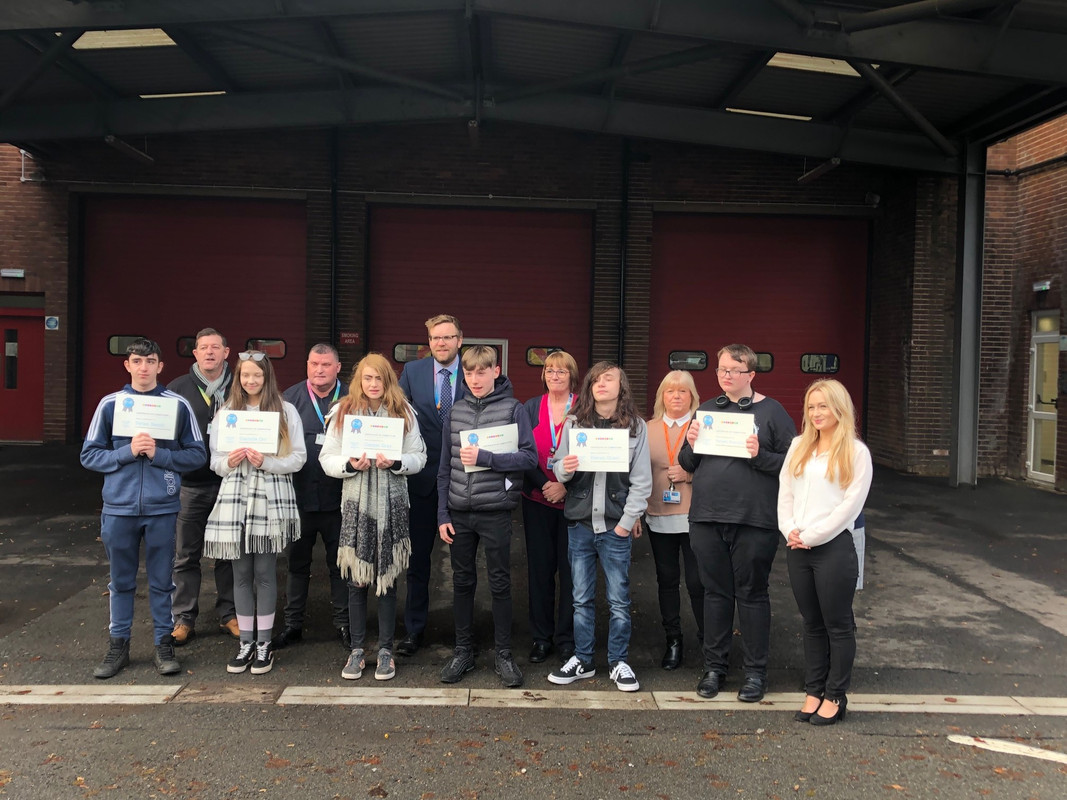 Choosing Success celebrated their achievement with a ceremony and Go Karting!
Our Lanark group Choosing Success had their achievement ceremony at Lanark Fire Station, who kindly allowed us to hold it there in the community room. Huge thank you to our partners at Aspire who also attended the event. It is always wonderful to see a turnout for the young people and their hard work being recognised. Douglas Hashagen the Youth Employability Manager at South Lanarkshire Council awarded the students their certificates. A great day was had by all and the young people were also rewarded for all their hard work with a day at the Go Karting, showing up their tutors Cara and Julia in the process!
Positive Futures Celebrating Success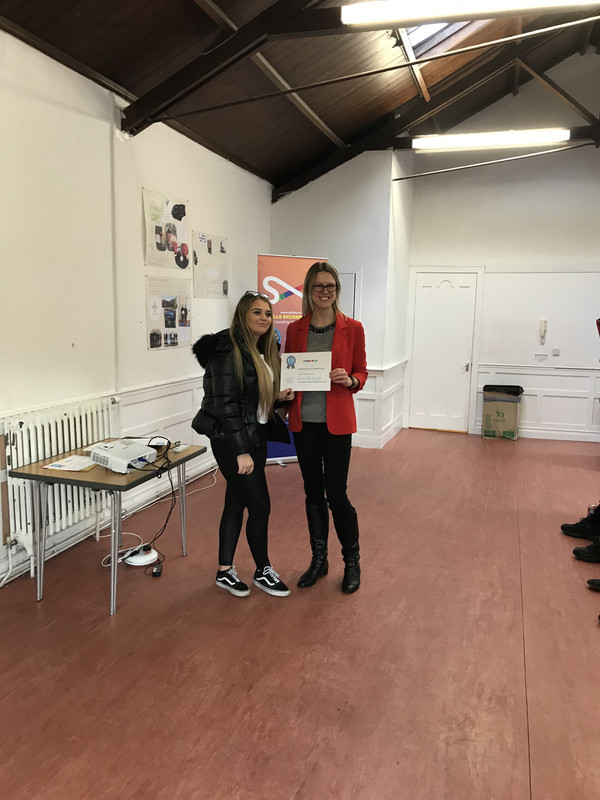 Positive Futures finished off the week of achievements with their celebration of success
Our youngest group of students the Positive futures group rounded off a great week with their Celebration of Success. Our trustee Lyndsey Gaja did the honours of awarding the students their certificates. Thank you to the parents for their support and attendance; to Fraser McNeill, owner of Japcom Automotive Repair Centre, who took time out of his busy day to support the lad he has on a work placement; and also to Mr Paterson, S3 Depute at Stonelaw High School.
Just before You Go…
It has been a great year here at Skills Exchange SCIO but none of our work with these groups is possible without our partners. We would like to take this opportunity to say thank you for the support from the Aspire team in South Lanarkshire Council's Employability Services, Stonelaw High School and Trinity High School. The New Horizons programme would not have been possible without funding from the Baillie Gifford Multi-Year Award, administered by Foundation Scotland; the Agnes Hunter Trust and the Corra Foundation. We would also like to thank those in the local community for their support and especially the businesses that give our young people valuable work experience. Last, but certainly not least, I'm sure our students would agree that Julia, Scott and Cara, our training and employment tutors, do a fantastic job with their groups to help them realise their potential on their journey towards the world of work. So thank you to everyone once again. Have a great Christmas and we look forward to another successful year here at Skills Exchange.